Home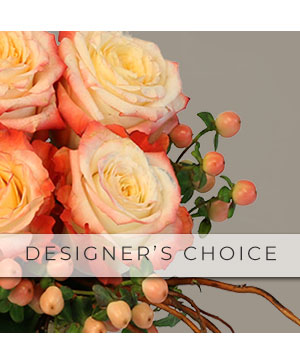 Designer's Choice
Flower Arrangement
We'll charm them with flowers! Our designers will create something alluring and delightful, perfect for anyone. We'll make sure it's a lovely and one-of-a-kind arrangement, made specifically for them. Trust us—we got you!
More Info
DUE TO THE COVID 19 VIRUS NOT ALL FLOWERS ARE AVAILABLE
WE ARE FILLING ORDERS AS CLOSE AS POSSIBLE AND MAY HAVE TO FILL TO
DESIGNERS CHOICE ! THANK YOU FOR YOUR UNDERSTANDING! PLEASE CALL
513-367-0444 FOR QUESTIONS.